Colour & Slime Splat-acular School Fun Run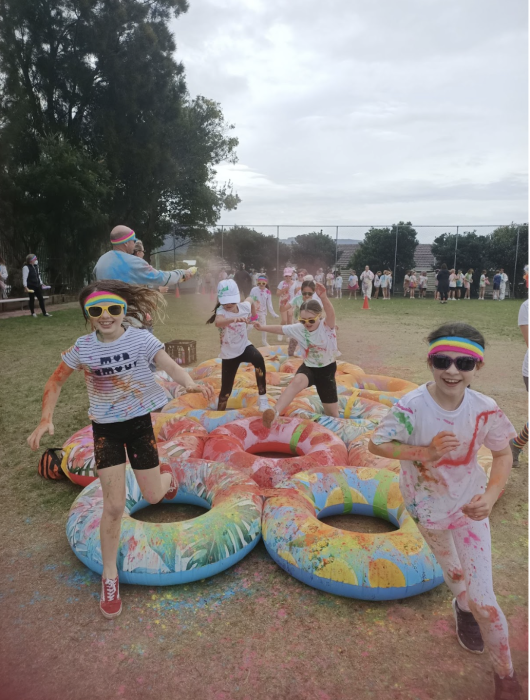 Our students and staff had a ball in our St Columbkille's Colour & Slime Splatacular School Fun Run!
It was a wonderful day with many fun obstacles, water spraying, slime pools and colour powder throwing.
Students were able to participate in other activities and showed a great sense of adventure as they navigated the obstacle course.
It demonstrated wonderful community spirit and was a day thoroughly enjoyed by all.
Many funds were raised, showcasing the generosity of our students and local community.
What the students said...

"I liked the spider web, where there was a powder station and they got powder all over my glasses" – Taavi

" The powder rings where you had to jump from ring to ring, were slimed and powdered as you went through, were fun and kept you active" – Dylan

" I liked the slip and slide and while I was waiting in line, my mum squirted me!" – Talon

"It was funny to watch the teachers getting slimed" – Sabina
Thank you to the many sponsors, students, staff and parents who made this day possible.
School Fun Run Photo Gallery