Celebrating the Feast of St Columba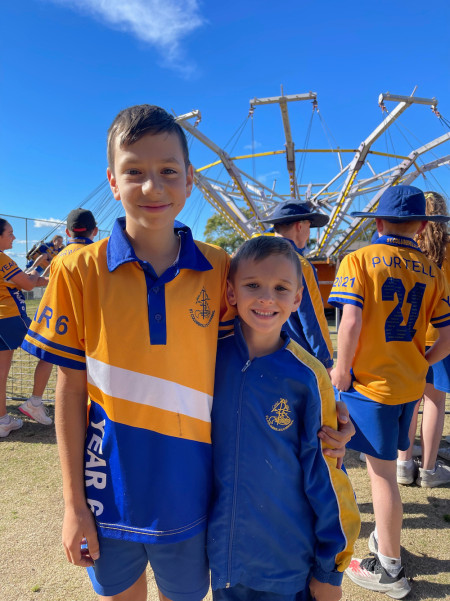 St Columba of the Isle of Iona, would have been thrilled to see our school community celebrating his Feast Day!
Our school community loved celebrating the occasion with a whole school liturgy, presentation of St Columba Awards, sausage sizzle and rotational activates that included the parachute, STEM challenges, Jurassic Park jumping castle and the Zoomer Swing amusement ride.
We were so pleased that our school Feast Day involved staff, students and parents and carers, and the atmosphere was nothing short of electric – filled with excitement and elation!
"This was the best day ever!" — Harry, Year 1 student
St Columbkille's Principal Mr Brad Colquhoun said, "Thank you to our staff for organising and supporting each of the activities, P&F team for the BBQ lunch for students, Foster Amusement for the brilliant rides and our students for making the day such an enjoyable and memorable experience."
St Columba Feast Day Photo Gallery